Places to Eat in North Conway, New Hampshire
Try a variety of places to eat in North Conway during your visit, from local breweries to quaint family restaurants. Our hotel is just minutes from the downtown core, which features a variety of dining options. Discover Valley Originals, a group of independent restaurants dedicated to providing the true experience of a local eatery through unique ambiance and fresh local menus. Enjoy some of the best flavor in the Valley at some of our favorite restaurants in North Conway, New Hampshire!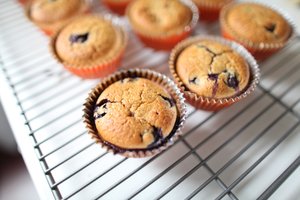 Complimentary Breakfast
Begin your day of adventures with our deluxe breakfast, with options that include:
DIY waffles
Greek and regular yogurt with a variety of toppings
Boiled eggs
Fresh apples, bananas, oranges
Hot and cold cereals
Rotating options of hot eggs
Rotating options of breakfast meats
Hash browns
Pastries such as muffins, coffeecake, & cinnamon rolls
A variety of breads
English muffins
Plain and cinnamon raisin bagels
Coffee, tea, & hot cocoa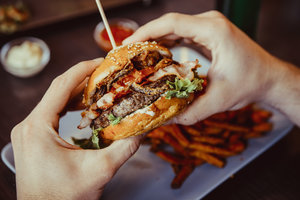 Local Restaurants
After a day of outdoor activity, bring everyone together for a delicious meal. Here's our pick of restaurants near North Conway:
May Kelly's Cottage Restaurant and Pub: Enjoy country-style cooking with an Irish influence at this restaurant and pub, such as Irish Mixed Grille and Beer Battered Fish.
Delaney's Hole in the Wall: Explore coast-to-coast dining at Delaney's, featuring homemade soups, pizzas, and lots of entrees to share.
Moat Mountain: Featuring in-house smoked meats, with a focus on local produce and farmers.
Local Drink
After a day of meetings or mountainside activities, take a tour of some of New Hampshire's finest breweries and wineries.
New England Breweries
Discover a taste of New Hampshire and kick back with friends and colleagues after a long day!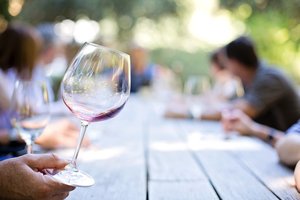 Wineries
Take a tour, indulge in a tasting, and bring home a bottle to commemorate your trip!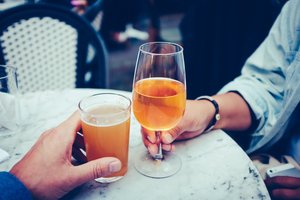 Spirits Tour
What's your liquor of choice? These local distilleries are a fun attraction for a night without the kids.
With a friendly front desk staff that live right here in the Valley, we are happy to recommend our favorite places to eat in North Conway, New Hampshire to guests!